After thousands of years, the world is viewing the passing of a once vibrant dynamic community and the oldest established in the world.

Based on recent reports emanating from Cairo and Alexandria, we can safely assume that the Jewish community in Egypt is at the crossroads of its final stages of survival. Officially close to 80,000 in population and some estimates are of a much greater count of close to 120,000 the community reached its demise with the start of the Arab Israeli Wars.

Today there is less than 100 Jews residing permanently in all of Egypt, all elderly and mostly females. The Rabbinate is no longer there due to a lack of a Rabbi, there is no Kosher butchers, and synagogues are open only on special occasions for tourists with prior permission from the Jewish Community of Cairo (JCC) and some times for a fee.

All community records that were in the Rabbinate are held with a the JCC. The JCC refuses to make copies available for research and to its rightful owners. The JCC also turned down a request made by the HSJE to evacuate the Judaica artifacts out of Egypt and to restored it to its rightful owners the families.

The JCC is ruled by president Mrs. Esther Weinstein and her daughter Ms. Carmen Weinstein vice president. Mrs. E. Weinstein election to the presidency was accomplished by a coup d'etat deposing the last named official Mr. Emile Rousseau while he was out of the country.

Even though many synagogues and community buildings have been sold, the restoration of part of the Bassatine, and Ibn Ezra synagogues was accomplished by private donations from abroad, and none from the JCC. The JCC refuses to provide any financial accounting of its holdings.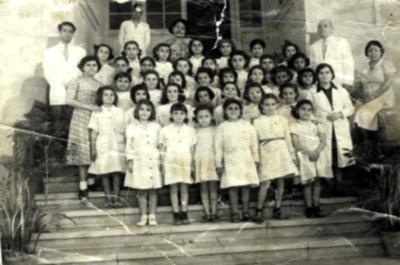 Ecole de la Communaute Israelite du Caire 1953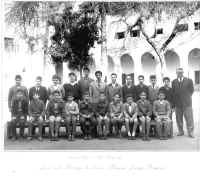 Lycee Al Horiya of Cairo Mission Laique Francais du Caire (1960) Picture presented by Ali El Masri