AHDOUT, ZEDAKA, AHAVA
Provided By; Mr. Simon Hassin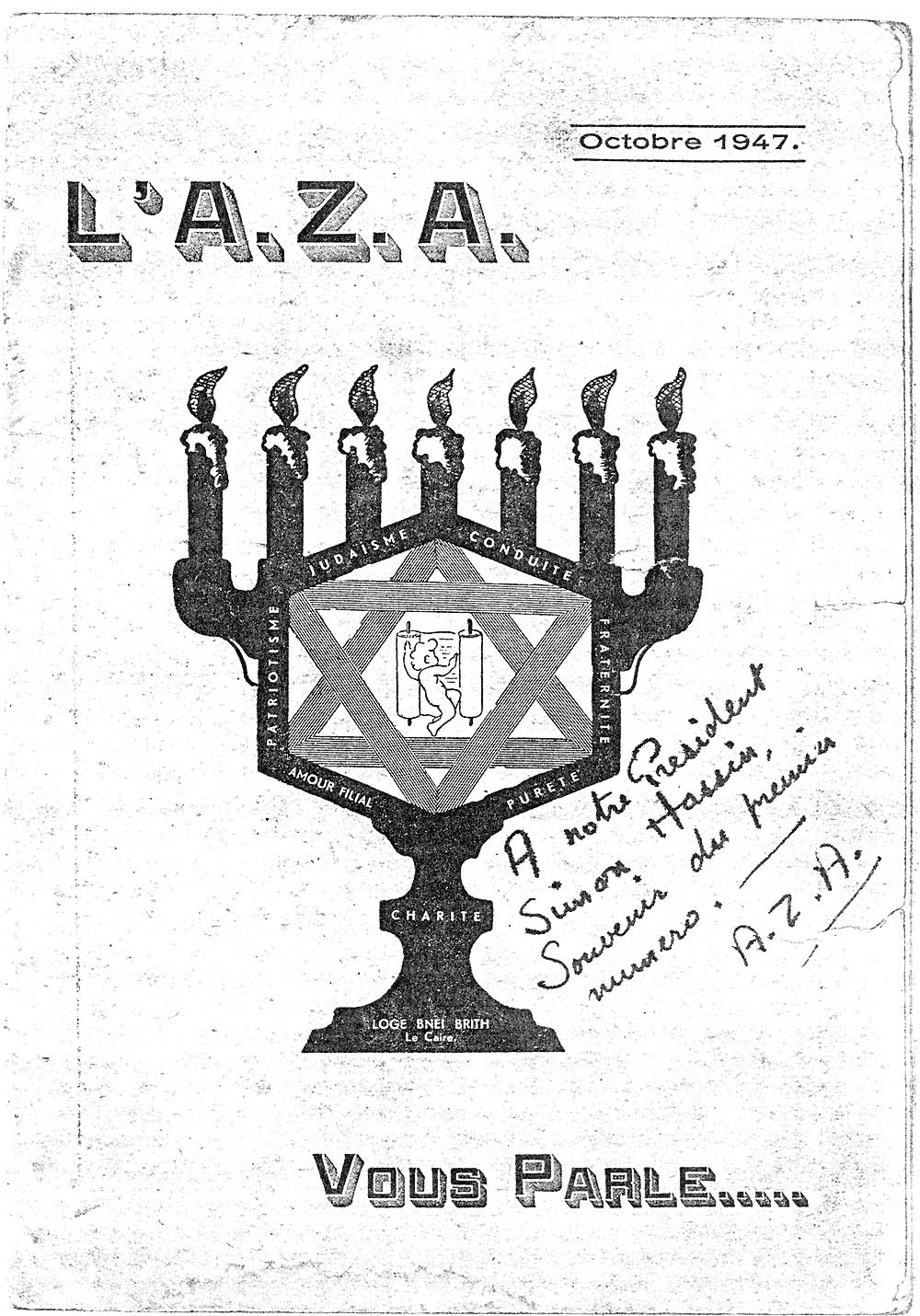 This is the first bulletin of the A.Z.A. organization in Egypt October 1947. The HSJE and its members wish to express our gratitude to Mr. Simon Hassin first president of A.Z.A. for providing us with this material and giving us the right to publish it.
Some of the names in the pictures are:
Edwin Vidal, David Beyda, Lucien Benjamin, Eva Katz, Elie Katz, Jacques, Machbitz, Jacqueline Harmalin, Victor Levy, Victor Saadi, Tico Chemtob.