From our Second Exodus Edition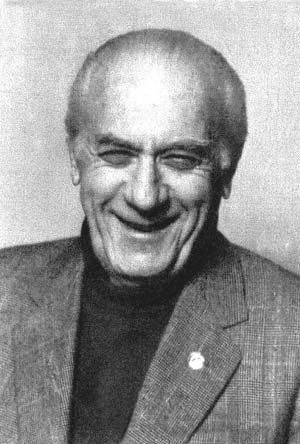 In our last issue we've askez_originalz our readers to submit names of those whom they believe may have contributed and or affected our communities.
In this issue we present Victor Stoloff whose work in the visual arts has been recognized throughout the world.
Date of Birth 17 March 1913, Tashkent, Russia
Date of Death 6 December 2009, New York, New York, USA
As producer, director, writer, and editor, Victor Stoloff has actively engaged in producing feature motion pictures and television programs throughout the world. His varied projects have taken him to the five continents, from the back lots of Hollywood to the remote African region of Timbuktu.
After Studying two years of law, at 20 , he introduced the first sound recording system built in Egypt, launching his professional career as founder, cameraman, and editor of the first arabic language newsreel company, "ORIENT ACTUALITIES" In addition to Egyptian , he speaks French, Italian, German, Spanish, and Russian fluently.
In the famous Oasis of Siwa, he wrote, directed, and edited "DESERT BOY" now part of the of the film collection at the Museum of Modern Art in New York City. Its critical acclaim earned him an assignment with Lord Kenneth Clark of the Ministry of Information in England, for whom he wrote "BLACK IVORY," and original drama about the freeing of Central Africa from a notorious slave trader by General Gordon.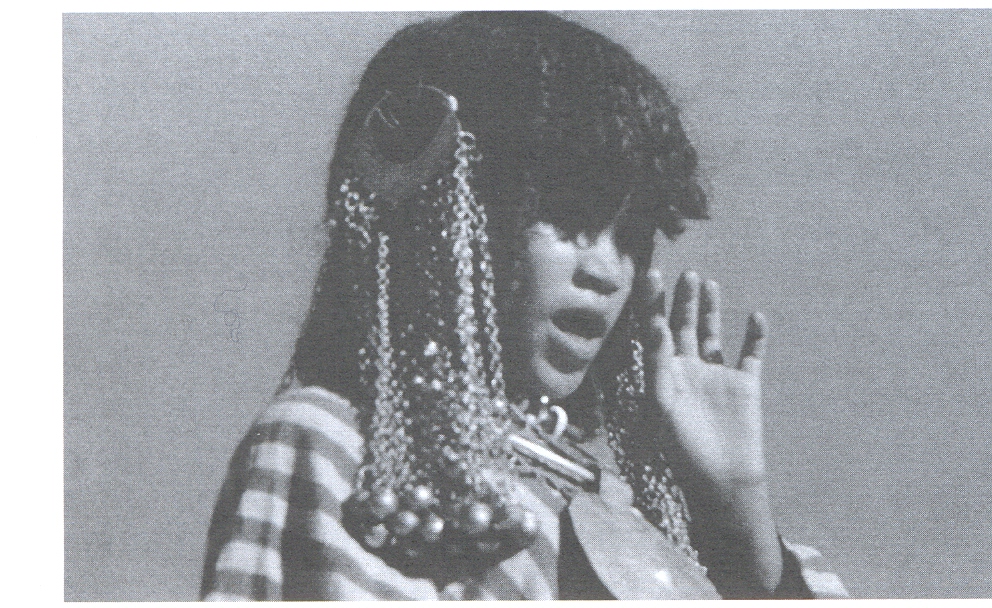 Setting sail for the United States, Stoloff met Nelson A. Rockefeller in New York City. Mr. Rockefeller, then coordinator of Inter-American Affairs, agreed to finance a documentary-style drama entitled "BETTER DRESSES, FIFTH FLOOR."
Stoloff directed "KID BROTHER" for the Ministry of Agriculture, a film he wrote with Dorothy Thompson. They also collaborated on "LITTLE ISLES OF FREEDOM," which starred Charles Boyer, and released by Warner Bros..., and is now at the Museum of Modern Art.
For Television, Stoloff directed "THE FORD THEATER," which established Screen Gems. He was twice associate producer, writer, and director of CBS-TV's hour long special "HIGH ADVENTURE WITH LOWELL THOMAS." He directed many "NATIONAL VELVET" shows for NBC, and he produced 22 one hour shows on location for CBS of the first season of "HAWAII FIVE -O."
In the feature film field, Stoloff has been associated with William Dieterle, Sidney Buchman, Hunt Stromberg, and David O. Selznick. He was involved in the production of "YOUNG WIDOW" with Jane Russell and of "CARMEN" with Rita Hayworth. He Collaborated with Dieterle on "THIS IS DYNAMITE" and "ROOTS MALONE" with William Holden at Columbia; "SEPTEMBER SONG" With Joan Fontain at Paramount; "THIS LOVE OF OURS" with Ginger Rogers for Selznick; and KISMET" with Ronald Colman and Marlene Dietrich for MGM.
Victor Stoloff produced and directed the first American film made entirely in Italy, "MIRELLA" with Douglas Montgomery and Sarah Churchill, as well the first U.S. Feature motion picture shot entirely in Egypt, "EGYPT BY THREE," released by Filmmakers. "THE LONE JOURNEY," which he wrote, produced and directed, was filmed around the world with Peter Townsend and distributed by Pathé.
He wrote the original story and screenplay 'VOLCANO" for Anna Magnani. With Robert Hill he co-authored 'SHARK REEF" for Roger Corman and "THE SINNER", released by RKO. He also developed the screenplay "SARAH BERNHARDT" in collaboration with Ben Hecht for Selznick.
He wrote and produced 'OF LOVE AND DESIRE" released by 20th Century-Fox, and directed his own production, "INTIMACY," for Seven Arts(Warners). For ABC Pictures he wrote, produced, and directed the "THE THREE-HUNDRED YEAR WEEKEND," a Cinerama release, and wrote and directed "WHY" the first picture to use the color videotape-to-film transfer system, for Robert Cohn in partnership with Technicolor. It starred Jeannie Berlin and O.J Simpson.
Stoloff fulfilled a two-year contract with Stafford Productions, Inc, during which he wrote an original film story, "ESCAPE FROM SOBIBOR," as well as set up production of a multi-million dollar film, Moshe Mizrahi's "CHILDREN AT WAR," screenplay by Abby Mann.
He wrote and directed "ISRAEL IS REAL" on the 1967 war for ZDF TV (Germany).
As a result of his collaboration with Aram Khatchaturian, Stoloff produced a film in the former U.S.S.R. of composer's ballet "GAYANE," of "Sabre Dance" fame, using six Panavision cameras and the Rolling Stones sound system.
He produced and directed' "THE WASHINGTON AFFAIR," introducing Tom Selleck. The picture was acquired for TV and home video by Viacom.
Among the television pilots created by Stoloff are "PSYCHODRAMA," and "CHEVROLET THEATER" starring Michael Moriarty, aired in prime time on USA Network. He also produced and directed the "THE INTERVIEW," a one hour television show starring Eli Wallach, and was the originator and executive producer of 'HAVEL'S AUDIENCE WITH HISTORY." Sponsored by Shearson Lehman.
Recently directed Eli Wallach in scenes interviewing a Holocaust survivor in preparation:
Producing a ten million dollars theatrical film based on a true story telling failing of the justice system to meet mental illness. needs it is about a schizophrenic who stabbed his mother to death. Academy award winner have expressed interest.
In 1974 Victor Stoloff was filming in Iran as part of a TV series "THE WOMAN OF IRAN". Stoloff had the opportunity to meet with the famous Dr. Habib Levi, and managed to film his entire family which Stoloff continued to film in 1985. After the Iranian revolution, the Levi family had to settle in the United States.
Victor Stoloff also filmed the very imposing ceremony after Dr. Levy's funeral, attended by more than five thousand people.
Dr. Habib Levi's fame comes from the writing of a book on the Ten Lost Tribes of Israel. They did not disperse but instead went to Iran. From there the Diaspora began. Today at UCLA the Levi's created a Chair to continue these studies.
In July 2000 Victor Stoloff completed his filming of the Levi family, including the children and grandchildren. Victor Stollof presented the film to the family as a gift.
Visit Victor Stoloff website http://thefutureoffilms.com
Other links for Victor Stoloff
La libération de décembre 1941
Torino Film Festival - Schedule
E! Online - Credits - Victor Stoloff
Kataweb Cinema | Speciale Torino 2001
I festival :19 Torino Film Festival
International Film Seminars: The Robert Flaherty Film Seminar: Past Seminars: A List of Films Screened (1960 - 1964)
Special Collections - Margaret Herrick Library - Academy of Motion Picture Arts and Sciences